Let us provide professional clock cleaning and lubricating for your treasured time piece giving it years of trouble free service.
Clocks, like our cars, require regular cleaning and lubrication. If your clock is cleaned and serviced at regular intervals, it will display accurate time and last for many years.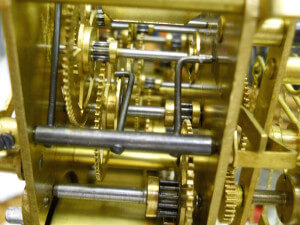 It's funny how most of us have never even give our clocks a second thought when it comes to maintenance. Just like your automobile, your clock will give you years of trouble-free service if it receives a little love and care in the form of cleaning and lubrication.
Contact us today and we'll be happy to setup an appointment to clean and lubricate, or repair your clock.